Eight Selected Flowers from the Garden
(EnchŻ hassen ka, 園中八撰花)
Publisher: Iba-ya SensaburŰ
1845
This series of fan prints (uchiwa) is listed as number 219 in Kuniyoshi by Basil William Robinson (Victoria and Albert Museum, London, 1961).
<![if !vml]>
<![endif]>
Flower: Bush clover
Description: Beauty wiping her hands
<![if !vml]>
<![endif]>
Another state of the above print
<![if !vml]>
<![endif]>
This is a key block print.† It is an impression pulled from the first woodblock made by a carver from the artistís original drawing.† The artist would write instructions for each color on a separate key block print, and the woodblock for each color was cut using one of these as a guide.† Registration marks (kento) are characteristically found on Japanese key block prints.† Kento are cut in each woodblock, so that the paper can be properly aligned on each woodblock during printing.† A kento is visible in this printís right lower corner.† In addition to being a guide for carving the color woodblocks, the key block was also used to apply black ink (usually) in the printing process.
<![if !vml]>
<![endif]>
Flower: Pine
Description: Beauty eating
<![if !vml]>
<![endif]>
Flower: Plum (ume)
Description: Beauty holding a book
<![if !vml]>
<![endif]>
Flower: Chrysanthemums
Description: Beauty with a cat
<![if !vml]>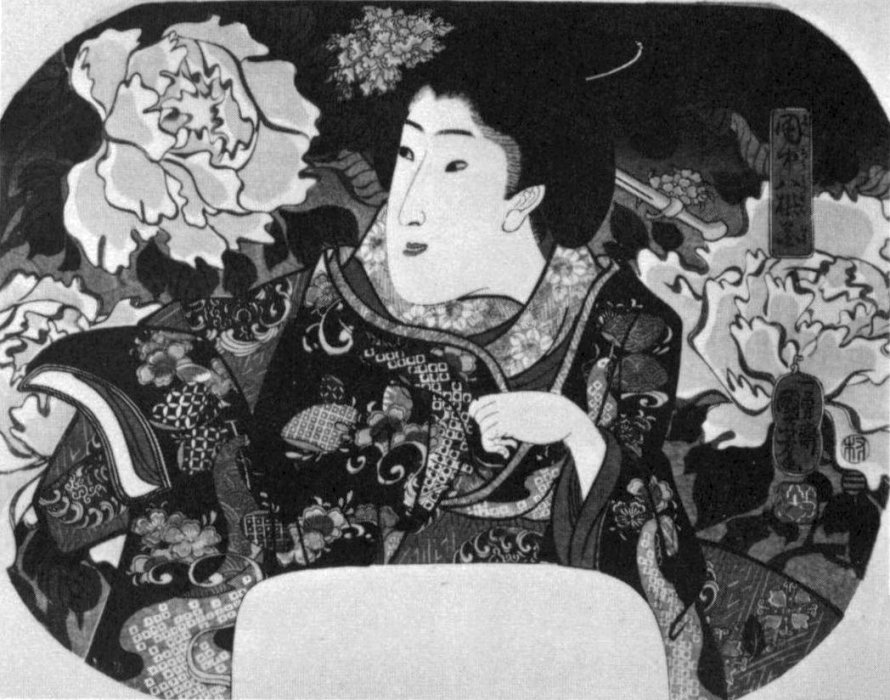 <![endif]>
Flower: Peonies
Description:
<![if !vml]>
<![endif]>
Flower: Pinks
Description: Beauty picking a flower
<![if !vml]>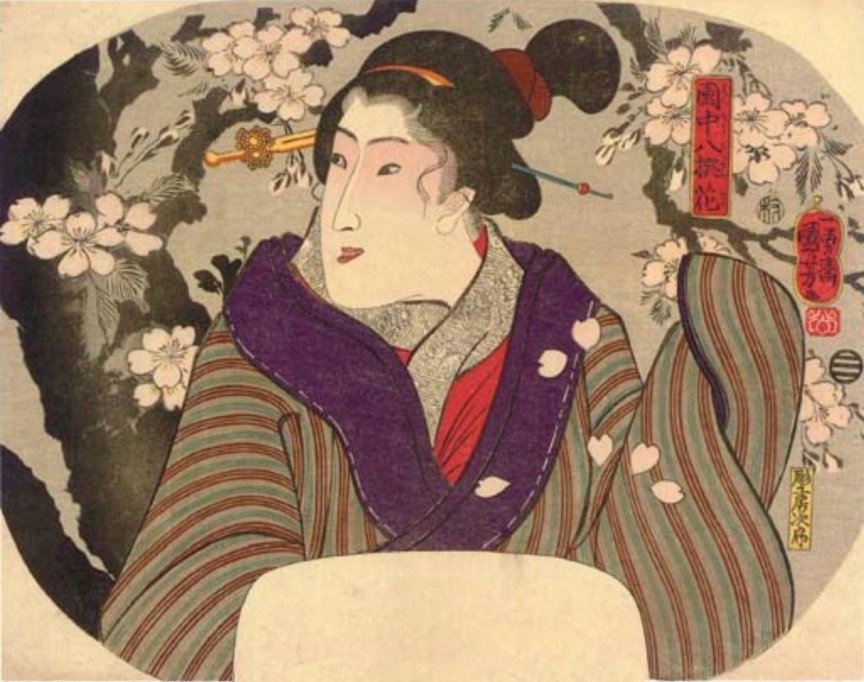 <![endif]>
Flower: Cherry blossoms
Description: Beauty standing amidst falling cherry blossoms
. CLICK HERE TO RETURN TO MAIN PAGE
<![if !vml]>
<![endif]>